Meet the 2021-2022 Trainees
Alexandra Apgar
---
| | | |
| --- | --- | --- |
| Department: | | Earth & Planetary Sciences |
| Track:      | | PhD |
| Mentors:  |   | Gary Weissmann, PhD and Jason Moore, PhD |
| Interests: |   | Sedimentology/Stratigraphy/Paleoclimate/Paleontology |

        
---
Alexandra (Alex) Apgar's childhood was dedicated entirely to learning more about the world around her. She became particularly enamored by fossils after discovering several rugose corals in her backyard. She also developed an interest in geology after she uncovered multiple turquoise pebbles. Though these pebbles turned out to be from a previous owner's fish tank, her fascination with rocks and prehistoric creatures never faded. Apgar's interests have led her to pursue a Master's degree in the Department of Earth & Planetary Sciences.
Her current work with Professor Gary Weissmann and Associate Professor Jason Moore focuses on using modern analogue rivers to identify and classify the paleoecology of sedimentary basins within the Chinle (Late Triassic) and Nacimiento (Early Paleocene) formations. In addition, Apgar is interested in education and outreach, and she plans to work as a museum researcher and an educational director.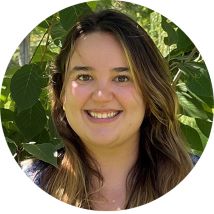 Amanda Dobrov
---
| | | |
| --- | --- | --- |
| Department: | | Anthropology |
| Track:      | | MA |
| Mentor:  |   | |
| Interests: |   | Public Archaeology |

        
---
Amanda Dobrov is a master's student in Public Archaeology. Her interest in archaeology started in High School when she got the chance to participate in Crow Canyon Archaeological Center's High School Field School. After that experience, she knew she had found her niche. 
In partnership with the National Park Service, Dobrov's research involves working on museum collections of Mojave Desert ceramics curated at Joshua Tree National Park. It is centered around ceramic analysis and the utilization of petrography to investigate ceramic typologies.
Dobrov's career goals are to work as an archaeologist on public lands to help preserve, protect, and disseminate archaeological knowledge to the public. She has experience working for the National Park Service and is interested in working for any federal or state agency.
Blair Mirka
---
| | | |
| --- | --- | --- |
| Department: | | Geography & Environmental Studies |
| Track:      | | PhD |
| Mentor:  |   | |
| Interests: |   | Geography |

        
---
Blair Mirka's research has included low altitude remote sensing from UAVs, Satellite image processing and photogrammetry, and Structure from Motion (SfM) modeling. Specifically, she has worked on detecting trash fires from satellite imagery and mapping deforestation plots in southern China's Fanjingshan National Nature Reserve.
During her master's program, Mirka was accepted as a Marshall Plan Foundation Scholar to conduct research in Austria. There she was able to test UAV-based thermal detection methods for arboreal primates, evaluate Repeat Station Imagery (RSI) applicability to wildlife monitoring, and test TIR imageries ability to create accurate 3D models using SfM photogrammetric techniques.
Mirka has also been an active member of the American Society for Photogrammetry and Remote Sensing (ASPRS) both at San Diego State University (SDSU) and at the University of New Mexico, where she is the current president of the student chapter.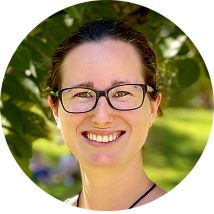 Ceara Purcell
---
| | | |
| --- | --- | --- |
| Department: | | Earth & Planetary Sciences |
| Track:      | | PhD |
| Mentor:  |   | |
| Interests: |   | Sedimentology/Stratigraphy/Paleoclimate/Paleontology |

        
---
Ceara Purcell's scientific research focuses on using the fossil record to explore paleoecology and the impacts of changing environments through Earth's history, specifically analyzing niche occupation as it changes through space and time. She also has a general interest in understanding how geological systems develop and has helped co-author a paper on gold and silver incorporation in the Ann-Mason copper porphyry deposit.

Purcell published a paper on her master's research investigating changes to brachiopod niche occupation related to major abiotic and biotic shifts through the Late Ordovician. She is currently working with her mentor, Assistant Professor Corinne Myers, in the Department of Earth and Planetary Sciences on questions related to the paleoecology and paleogeography of the Cretaceous Western Interior Seaway.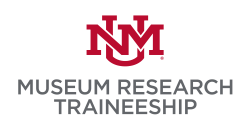 Chris McDaniels
---
| | | |
| --- | --- | --- |
| Department: | | Biology |
| Track:      | | PhD |
| Mentor:  |   | |
| Interests: |   | Evolutionary Biology |

        
---
Chris McDaniels attended the University of Texas at Dallas and majored in biology. Halfway through his undergraduate degree, he transferred to the University of Texas at Arlington (UTA) due to its extensive herpetological collection, labs, and researchers. At UTA, he joined the lab of Dr. Matthew Fujita. He assisted a graduate student, TJ Firneno, on a project describing a new species of frog from Honduras that led to the co-authorship of a paper. Along with participating in fieldwork for other projects, McDaniels also participated in the McNair Scholars program, where he researched and wrote a paper on opsins in the skin of two color forms of Common Lesser Earless Lizards (Holbrookia maculata).

McDaniels is broadly interested in herpetology (the study of reptiles and amphibians). Specific areas of interest include phylogeography and diversification, particularly with understudied, geographically variable taxa.
PhD student Chris McDaniels awarded prestigious NSF Graduate Research Fellowship
Posted: April 05, 2022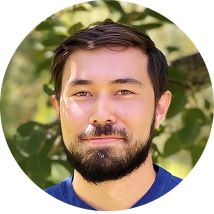 Joseph Kleinkopf
---
| | | |
| --- | --- | --- |
| Department: | | Biology |
| Track:      | | PhD |
| Mentor:  |   | |
| Interests: |   | Systematics/Phylogenetics |

        
---
Joseph Kleinkopf is broadly interested in the biogeography and phylogeography of plants. One of his specific interests is using genomics tools to understand the assembly of alpine and island plant communities. He is also interested in using phylogenetic and phylogenomic tools to better understand relatively new and complex lineages of angiosperms.

While at the University of Colorado Boulder, Kleinkopf worked on a project in Southeastern Colorado/Northeastern New Mexico, where he used genetic data to test for signals of divergence within species of flowers of which morphologically aberrant populations exist. At Washington State University (WSU), Kleinkopf's master's thesis focused on using genomic data to disentangle relationships among species in the genus Cyrtandra (Gesneriaceae) on the Hawaiian Islands.

Kleinkopf hopes to continue working with phylogenomic tools at the University of New Mexico to better understand the evolution and assembly of alpine plant communities of the Southern Rocky Mountains and the Sky Islands of the Southwest.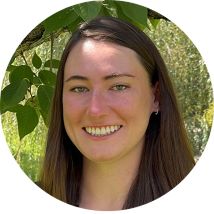 Kathleen Webster
---
| | | |
| --- | --- | --- |
| Department: | | Biology |
| Track:      | | PhD |
| Mentor:  |   | |
| Interests: |   | Evolutionary Biology |

        
---
Kathleen Webster's research interests are herpetology, evolutionary biology, phylogenetics/genomics, systematics, conservation biology, and island biogeography. Her master's thesis research was performed in the lab of Herpetologist Frank Glaw, under the direct supervision/mentorship of Evolutionary Biologist Oliver Hawlitschek and Assistant Professor Mark Scherz. Webster investigated the molecular and morphological variation among island populations of a skink species complex native to Madagascar and Comoros Archipelago.

Through her master's research, Webster became fascinated by the unique herpetofauna of the Comoros Archipelago and has since been involved in continued research on the islands, including a description of a new snake species and re-assessments for the IUCN Red List status of Comoros native species. Kathleen continues studying the reptiles and amphibians of the Comoros Archipelago during her dissertation research at the University of New Mexico, focusing on conservation, invasion biology, and population genomics and working in close collaboration with the Museum of Southwestern Biology.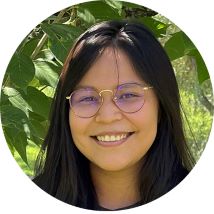 Kimimila Atcitty
---
| | | |
| --- | --- | --- |
| Department: | | Biology |
| Track:      | | MS |
| Mentor:  |   | |
| Interests: |   | Conservation Biology |

        
---
Kimimila Atcitty is a Standing Rock Sioux Tribe member and was made aware of conservation and climate justice at a young age. Although Atcitty always knew that she wanted to pursue a career in science, she did not decide on which field of science until the 2016 Dakota Access Pipeline protests, also called by the hashtag #NoDAPL. It was then that she felt a calling to learn how to protect the world's natural resources through biology. Atcitty is primarily interested in animal physiology and conservation biology. She is currently working with Desert Tortoises (Gopherus agassizii) and is interested in researching die-offs through stable isotopes.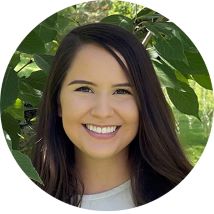 Kyana Montoya
---
| | | |
| --- | --- | --- |
| Department: | | Biology |
| Track:      | | MS |
| Mentor:  |   | |
| Interests: |   | Evolutionary Biology |

        
---
As an undergraduate, Kyana Montoya worked with the Natvig Lab under Paris Hamm, PhD candidate, as part of a project studying the prevalence of Coccidiodes in rodent lungs throughout the Southwest. She also participated in research through the Witt Lab under Jessie Williamson, PhD candidate, looking at avian elevational migration in the Andes. It was through this experience that Montoya found her interest in avian physiology and evolution. Before attending graduate school, she worked as a postbaccalaureate with Los Alamos National Laboratory's Bioscience Division. Her work focused on molecular laboratory methods associated with soil carbon cycling and drought tolerance. Montoya is currently pursuing her master's degree in Biology.

Montoya is interested in studying mitonuclear coevolution and its role in species distributions. She intends to use Audubon's Warblers as her study organisms. She received a National Science Foundation (NSF) Graduate Research Fellowship to pursue her interests working in the Witt Lab and the Museum of Southwestern Biology.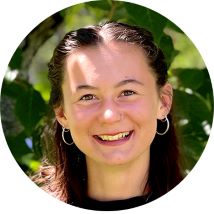 Larkin Chapman
---
| | | |
| --- | --- | --- |
| Department: | | Anthropology |
| Track:      | | PhD |
| Mentor:  |   | |
| Interests: |   | Archaeology |

        
---
Larkin Chapman graduated from Iowa State magna cum laude with a Bachelor of Arts (BA) in Anthropology and French and a minor in Russian. She is a PhD student in Anthropology at the University of New Mexico (UNM) and is completing the master's portion of her PhD coursework. Larkin is advised by Associate Professor Emily Jones and Associate Professor Bruce Huckell.

Chapman's research interests include utilizing stable isotopes, aDNA analysis, and radiocarbon dating to investigate the peopling of the Americas at the end of the Pleistocene and the faunal extinctions that coincided with this event. She is honored to have been selected to participate in UNM's Museum Research Traineeship program. She will complete her research utilizing invaluable museum collections to study the extinction of prehistoric horses in North America at the end of the last ice age.

In spring 2022, Larkin will present at the Society for American Anthropologist's Annual Meeting with two collaborators from Iowa State on the percentage of maize found in the paleodiet of prehistoric domestic dogs in Iowa. Larkin is also completing her 6th year of National Collegiate Athletic Association (NCAA) eligibility and will compete in cross country, and track meets for the Lobos during the 2021-2022 school year.
Larkin Chapman Awarded Grant from the Archaeological Society of New Mexico
Posted: April 19, 2022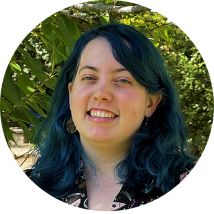 Rhiannon Nolan
---
| | | |
| --- | --- | --- |
| Department: | | Earth & Planetary Sciences |
| Track:      | | PhD |
| Mentor:  |   | |
| Interests: |   | Sedimentology/Stratigraphy/Paleoclimate/Paleontology |

        
---
Rhiannon Nolan was born and raised in Arecibo, Puerto Rico. Her family loves museums and once spent Easter break in Washington DC for the express purpose of going to as many of the Smithsonian museums they could visit in a week. However, what she remembers from the trip is that the National Museum of American History didn't have the iconic ruby red slippers Judy Garland wore as Dorothy in The Wizard of Oz.

Nolan received a degree in Geosciences from Smith College in Northampton, Massachusetts. She did her undergraduate thesis work in paleontology with Dr. Sara Pruss, studying the extinction of lower Cambrian archaeocyathan sponges in the southwestern United States. During a semester abroad, Nolan worked with Dr. Jonathan Davidson at the University of Canterbury in Christchurch, New Zealand, using drone mapping to measure the slip effects observed in landslides before vs. after a tropical storm. After college, she spent two years as a postgraduate associate at Yale University, working with Dr. Noah Planavsky and Dr. Lidya Tarhan on a variety of geochemical and paleontological projects, including collecting and analyzing estuarine sediment cores to study bioturbation intensity in modern anoxic environments and reducing LA-ICP-MS data of Ediacaran arenites to study cementation using Ge-Si ratios.

Nolan is currently working on a master's project with Assistant Professor Corinne Myers at the University of New Mexico, applying the Niche Center Hypothesis to paleoecological abundances of marine bivalves across the Pleistocene through modern.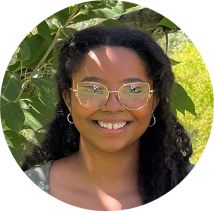 Tabitha McFarland
---
| | | |
| --- | --- | --- |
| Department: | | Biology |
| Track:      | | MS |
| Mentor:  |   | |
| Interests: |   | Evolutionary Biology |

        
---
Tabitha McFarland holds a Bachelor of Science in Biological Sciences with a concentration in ecology, evolution, and organismal biology and minored in geological sciences. As an undergraduate student, McFarland participated in student research. She tracked the nesting patterns in the mountain bluebird Sialia currucoides and ash-throated flycatcher Myiarchus cinerascens 2016-2017. McFarland went on to study small mammals and worked on predicting variables stress in the American pika Ochotona princeps. She also volunteered at the Pueblo Raptor Center in Pueblo, Colorado, and the Dinosaur Journey Museum in Fruita, Colorado.

McFarland is a first-year PhD student in Distinguished Professor Joe Cook's lab at the University of New Mexico. While pursuing her PhD she will be transitioning into studying small mammal evolutionary history and phylogeography. Specifically, McFarland will be studying the population genomics and phylogeography of the yellow-rumped leaf-eared mouse (Phyllotis xanthopygus) to better understand hypoxia's adaptations across elevation in the Andes.